The Department of Community Mental Health plans, oversees and coordinates services for individuals - and their families - with mental illness, developmental disabilities and substance abuse disorders. The 2016 edition of the complete directory of partnering agencies and organizations is available on Publications and Forms.
Power to the Parent is here to empower you, to give you the hardcore facts, strategies and information, and to help you get through to your teens about not using drugs and alcohol.
Westchester County offers specific sites to dispose of unwanted medication safely and securely in medication drop boxes.
Parenting for Prevention Newsletter offers articles and resources targeted to parents and caregivers about relevant information from the field of alcohol and other drug prevention.
Emergency numbers
In the event of a psychiatric emergency, you can call:
Crisis Prevention and Response Team at (914) 925-5959
National Suicide Hotline (800) 273-TALK or (800) 273-8255
Or, you can always call 911 in any emergency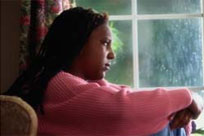 Adult Mental Health Services
DCMH provides access to a wide array of person-centered, recovery-oriented services including case management, Assertive Community and Assisted Outpatient Treatment, housing and forensics. Learn more

Autism Spectrum Disorders
Autism Spectrum Disorders is the largest growing developmental disability in the nation with 0.2 percent to 0.6 percent of the population being diagnosed with Autism Spectrum Disorders (ASD) each year. Learn more

Chemical Dependency
Drug and alcohol addiction is treatable. Prevention and treatment programs are available throughout Westchester. Learn more