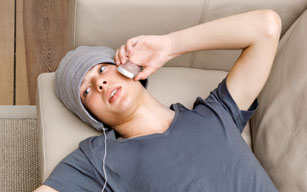 If you are in crisis and need immediate assistance, call either:
St. Vincent's Crisis Team at (914) 925-5959 - or -
(800) 273-TALK (8255) the National Suicide Hotline
at any time to reach a person who can help you. Professional standards of confidentiality are followed by both services.
If someone is in imminent danger of hurting themselves or someone else, call 911.
Any of the following could be potential warning signs for suicide:
Change in personality - becoming sad, withdrawn, irritable, anxious, tired, indecisive, apathetic
Change in behavior - can't concentrate on school, work, routine tasks
Change in sleep pattern - oversleeping or insomnia, sometimes with early waking
Change in eating habits - loss of appetite and weight, or overeating
Loss of interest in friends, sex, hobbies, activities previously enjoyed
Worry about money, illness (real or imaginary)
Fear of losing control, "going crazy," harming self or others
Feelings of overwhelming guilt, shame, self-hatred
No hope for the future;"It will never get better, I will always feel this way."
Drug or alcohol abuse
Recent loss of a loved one through death, divorce, separation, broken relationship; or loss of job, money, status, self-confidence, self-esteem
Loss of religious faith
Nightmares
Suicidal impulses, statements, plans; giving away favorite things; previous suicide attempts or gestures
Agitation, hyperactivity, restlessness may indicate masked depression