The Department of Community Mental Health plans, oversees and coordinates services for individuals - and their families - with mental illness, developmental/intellectual disabilities and substance use disorders. The 2016 edition of the complete directory of partnering agencies and organizations is available on Publications and Forms.
Online directory of community agencies and programs
We have created an online resource directory that we hope residents and professionals will use to locate the many and varied mental health resources in Westchester County.
Emergency numbers
In the event of a psychiatric emergency, you can call:
Crisis Prevention and Response Team at (914) 925-5959
National Suicide Hotline (800) 273-TALK or (800) 273-8255
Or, you can always call 911 in any emergency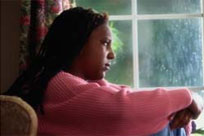 Adult Mental Health Services
DCMH provides access to a wide array of person-centered, recovery-oriented services including case management, Assertive Community and Assisted Outpatient Treatment, housing and forensics. Learn more

Autism Spectrum Disorders
Autism Spectrum Disorders is the largest growing developmental disability in the nation with 0.2 percent to 0.6 percent of the population being diagnosed with Autism Spectrum Disorders (ASD) each year. Learn more

Chemical Dependency
Drug and alcohol addiction is treatable. Prevention and treatment programs are available throughout Westchester. Learn more